Hiring Events and Job Leads
Superior Grocers Hiring in Dinuba
Multiple positions are available for job descriptions and to submit your application visit superiorgrocers.com. Everyone is encouraged to apply!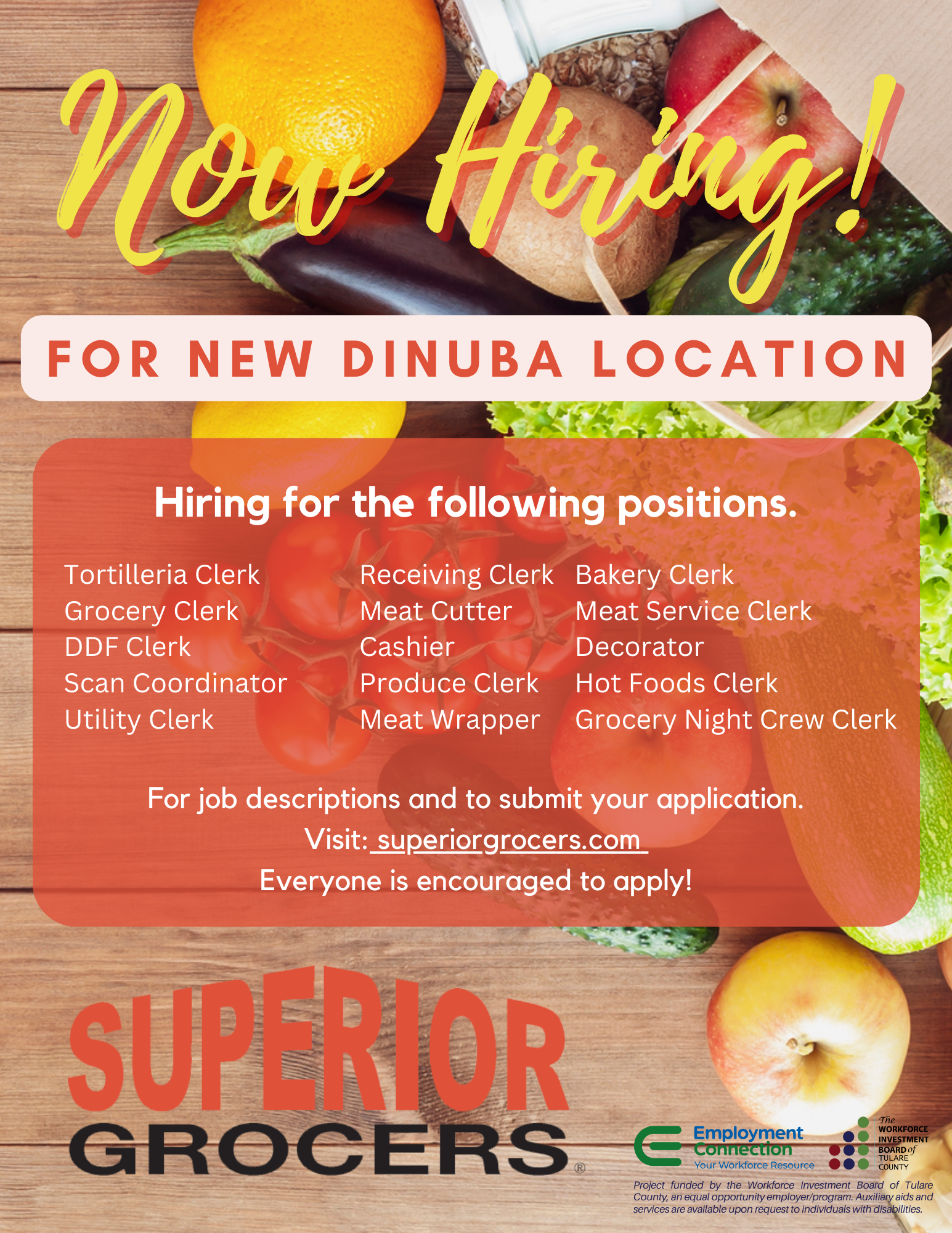 SafeLink hiring events throughout December
Take advantage of on-the-spot interviews at SafeLink Wireless hiring events in December. The events at the Visalia, Dinuba, Porterville and Tulare Employment Connections.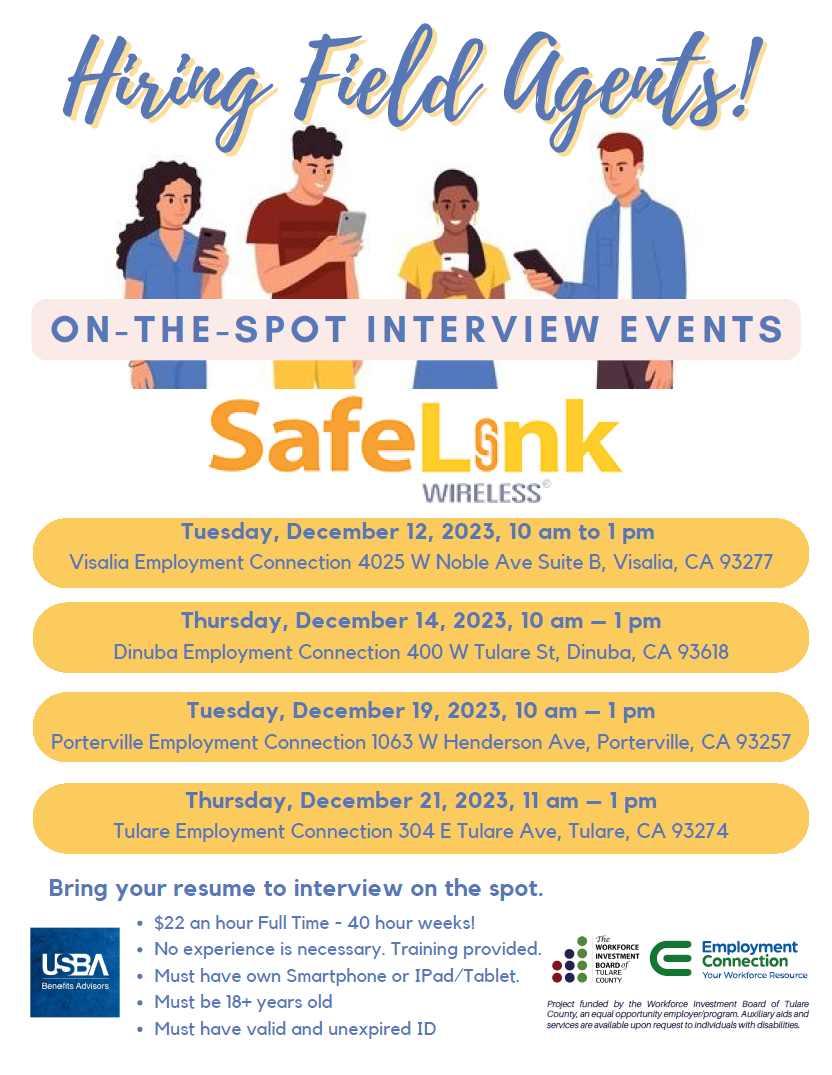 Job Connect Every Tuesday
Job Connect is held every Tuesday at 10:00 am at the Visalia and Porterville Employment Connection Centers.
At Job Connect, you will:
Get job leads*

Meet potential employers

Discover helpful resources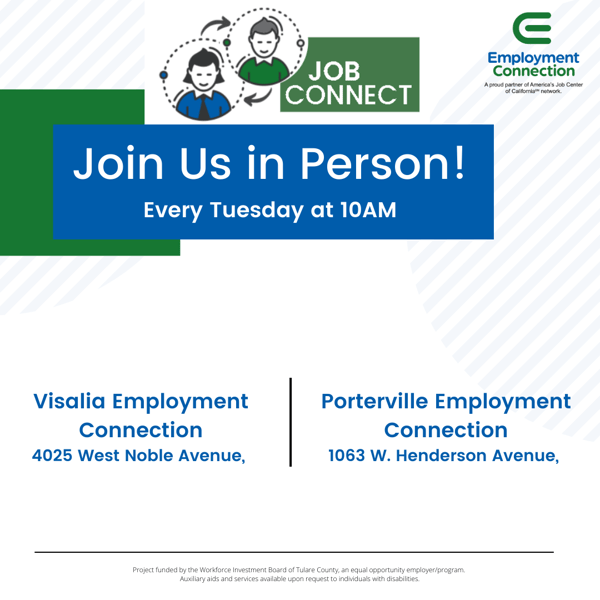 CalJOBS — Helping Californians get back to work
CalJOBS is the best place to start your career search. Narrow your search by location, job title, company, salary and workplace requirements.