What We Do
Opportunity Through Work
Let's Get to Work
The Employment Connection has been serving Tulare County residents for more than 20 years. We are part of the American Job Center of California Network (AJCC), and have more than 19 local partners providing employment, training and other resources to our community.
We serve all Tulare County residents, providing guidance, tools, and resources that help connect job seekers to work, and help businesses find a skilled workforce.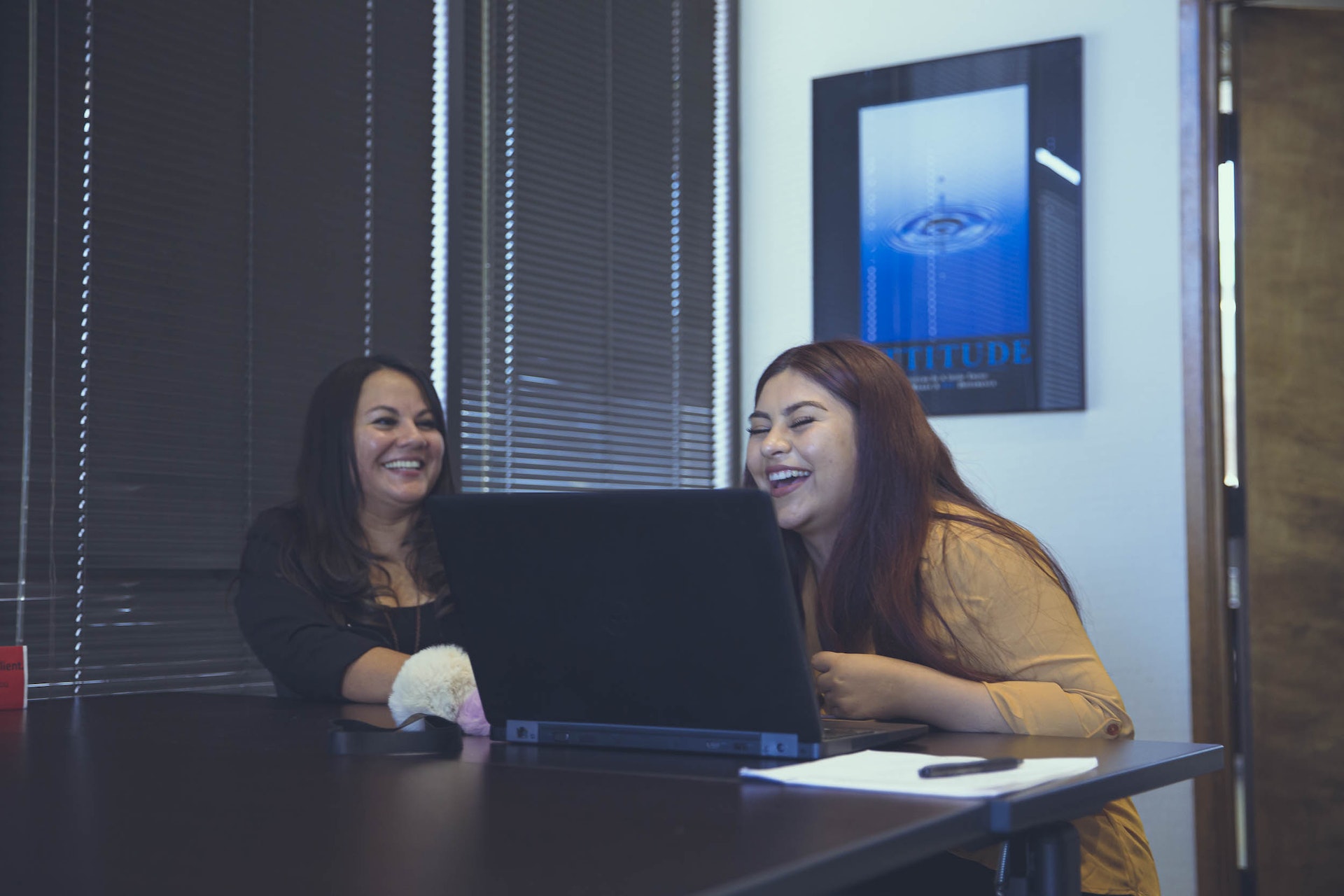 Individualized Support
Our Career Coaches work with you one-on-one to find a new career, upgrade your skills, find sustainable employment, earn good wages, and become self-sufficient.
Individualized Support
Resources
Our Career Coaches connect you to local educational and training resources.
Resources
Goal Setting
Our Career Coaches work with you one-on to assess your skills, talents, and any potential obstacles you may face as you develop short-term and long-term goals.
Goal Setting
Job Experts
Career Coaches are experts in navigating the job market and will be by your side every step you take on your journey to a new job.
Job Experts
Planning
Our team assists you with career exploration activities, helps you research local training options, and works alongside you to develop a support plan while you are in training.
Planning
Diverse Training
Trainings are focused in the following industries: Agri-business, Construction, Healthcare, Advanced Manufacturing, Renewable Energy, and Transportation and Logistics.
Diverse Training
Industry Partnerships
We partner with employers to help you gain the skills necessary to find work in an in-demand industry with sustainable wages.
Industry Partnerships
Employment Connection Scholarships
Our scholarships help you cover the cost of tuition and other required expenses associated with your chosen training.
Employment Connection Scholarships
Hiring Events & Job Leads
Job Connect
Job Connect is hosted weekly at the Visalia and Porterville Employment Connection Centers; often employers are on-site to talk about open positions and answer job seeker questions.
Job Connect
Hiring Events
Hiring events are hosted in partnership with a specific employer hiring for multiple positions. The events may be information sessions or on-the-spot interview events.
Hiring Events
Job Fairs
Job Fairs are large events involving multiple employers and held at an off-site location. Job Seekers can meet with many employers in one place.
Job Fairs
Job Leads
Each week Employment Connection provides an updated list of job leads from employers whom we are assisting with employee recruitment.
Job Leads
Social Media Do's and Don'ts
Employers often look at your online presence during the hiring process. Make sure social media does not keep you from getting the job you want.
Social Media Do's and Don'ts
Resume Builder
Learn tips and tricks to market your skills and get an interview.
Resume Builder
Interview Skills
Making a first impression is key. Learn how to make a great impression during the interview process.
Interview Skills
Ethics in the Workplace
Once you've landed the job, it's important to understand how to excel in your new role.
Ethics in the Workplace